The Activities Screen
The Activities screen displays Activities in either List of Graphic view.  The information displayed is filtered in accordance with the values set within the Filter Area.  
The Activities screen also provides access to features such as the [ Import Activities ] and [ Export Activities ] facilities for large volumes of Activities to be imported and exported in .csv file format.
Changes made to an Activity on the Activities screen are automatically and immediately synchronised with the Factory Client application.
List View
The List View presents a list of Activities for each Line Area as well as the facility to change Activities and import and export the Production Schedule.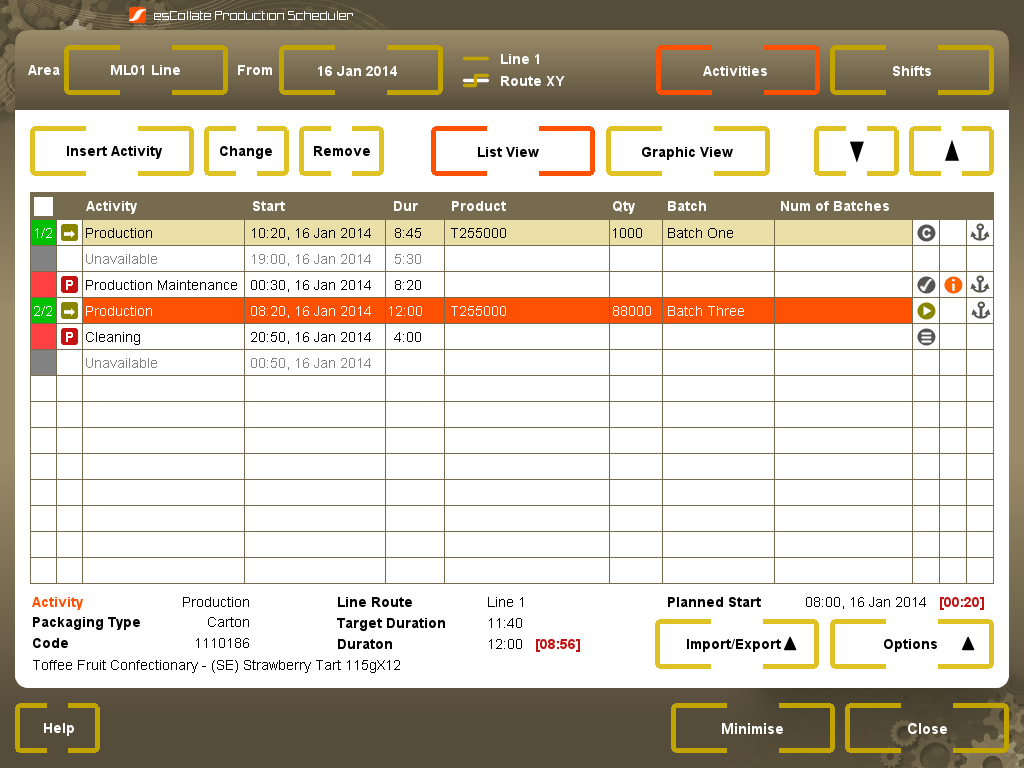 Graphic View
The Graphic View presents a chart of Activities for the Line and separately by Line Area.  A specific Line Route or All Line Routes can be displayed.  The view is used to quickly see the relationship between Activities to support the accuracy of the Production Schedule and associated OEE metrics.